2013 Summer Reading Club Guidelines 
"Dig Into Reading!" 
Burrow into a Book! What do you dig? Find out at the library this summer, when you can learn about hip-hop, explore the rainforest, sing, dance, draw, laugh yourself silly and learn about local fossils.
Books Are Sprouting Up! Registration begins Saturday, June 1. Schedules of events and reading logs may be picked up any time after that day.
Please read the schedule carefully and take note of program starting times and age restrictions. Space is often limited, so please be prompt. You may attend as many or as few programs as you please; we only ask that your children be registered for the Summer Reading Club, and keep a log.
Unearth a Good Book! Rules are simple and few. Kids simply keep track of time spent reading on their reading log. Each icon represents 15 minutes. Four icons equal one hour. Color or cross out enough icons to reach 10 hours and kids will receive a free book of their choice and a certificate.Preview Changes
Bring your log to the library once a week for a prize from our Buried Treasure Chest.
Our pot-luck picnic will be Friday, August 9, weather permitting. Please bring a picnic item to share.
Thanks and have a great

Preschool Stories
Preschool Story Hour
Wednesday, May 22, 11:00 am
Stories and hands-on activities. Fun to be had by all!
≈≈≈≈
Music School of Delaware
Wednesday, May 27, 11:00 am
Join us for interactive stories, music and songs, Loads of fun for preschoolers.
≈≈≈≈
Kids Book Club
Thursday, June 13, 5:30 pm 
Wonder by R.J. Palacio
Pick up a copy at the Desk. For children ages 9-12.
New members welcome!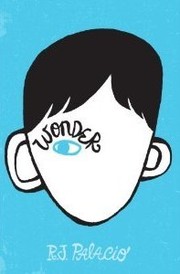 WonderR. J. Palacio; Random House Children's Books 2012WorldCat•LibraryThing•Google Books•BookFinder